Company Profile
Huliot was established in 1947 by the members of Kibbutz Sde Nehemia in Israel's Upper Galilee. Huliot, jointly owned by Kibbutz Sde Nehemia (50%) and the Tene Investment Fund (50%), specializes in the manufacture and marketing of advanced flow systems for water supply, wastewater, sewage, rainwater drainage for buildings and infrastructure systems. Huliot's products are sold in Israel and worldwide.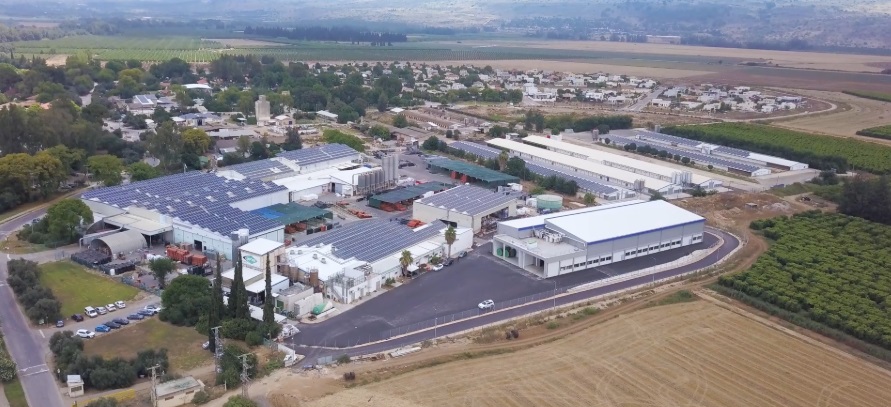 Huliot offers its customers a comprehensive range of products for various uses in all diameters and sizes as required within the asset boundaries. Huliot develops, manufactures, and markets pipes and fittings made of various plastic materials such as PP, PVC, PE-X and PPR.
Huliot's products have decades of reputation as being of the highest quality available. The Company is heavily invested in research, development and manufacturing of new products. All of the Huliot products are manufactured under the supervision of the Standards Institute of Israel (SII). They are compliant with the world's most stringent standards: Germany's Deutsches Institut für Bautechnik (DIBT) and the SKZ laboratories, the Spanish Association for Standardization and Certification (AENOR), Danish technological Institute (DTI) and the Australian Building Codes Board's WaterMark. Huliot is a leader in the Green Construction trend, offering products manufactured using environmentally-friendly production technologies: Improved acoustics in plumbing systems, use of recycled materials etc. Huliot is proud to be Israel's only manufacturer whose products are certified for the Green Label, which was awarded thanks to the development of its piping and fittings product lines – UltraSilent™, UltraBeton™, UltraSWG™, piping and fittings for wastewater: SmartLock™ and Tavrig+.

Huliot - Subsidiaries

Huliot Slovenia:
In 2014, Huliot expanded its international business through the acquisition of Argo d.o.o in Slovenia in order to create a sales platform in Europe. This company, which has since been renamed Huliot d.o.o, specializes in the production of polypropylene acoustic piping systems for wastewater and gray water. Its strategic location within Europe, near Italy, Austria, Germany, the Balkan States and East Europe, facilitates efficiencies in production and shipping. Huliot Slovenia is certified for the following standards: ISO45001:2018, ISO14001:2015 and ISO9001:2015. The Company's products are approved by the European certification institutes SKZ, DIBT, AENOR, and OFI as well as various other institutes in the countries in which the Company's products are sold.
Huliot India:
December 2014 saw the beginning of the Huliot Pipes & Fittings Pvt. Company's business in India, manufacturing polypropylene acoustic piping systems for drainage and sewage.
The Company is certified for the following standards: ISO45001:2018, ISO14001:2015 and ISO9001:2015. The products are certified by the Indian BMPTC and BMC Institutes. Huliot India promotes a corporate social responsibility (CSR) initiative through activities intended to protect the environment with special emphasis on air pollution, climate change and global warming.
Heliroma:
In May 2019, Huliot acquired Heliroma Plásticos, S.A. in Portugal, which specializes in the delivery of water supply solutions. Through this transaction the company further extended its product offering to the global market. Among Heliroma's products are PP-R systems, multilayer PE-RT/AL/PE-RT systems, PPSU and Brass fittings, PE-Xa pipes and PE-RT pipes. This acquisition was made to broaden the range of Huliot's products, enabling Huliot to take a share in this worldwide market segment. Heliroma is compliant with international quality standards with certifications from AENOR, IQNET, CERTIF, SKZ, DVGW, QB BULGARCONTROL and for ISO 9001:2015.
Hofit:
In early 2020, Huliot acquired Hofit, a factory based in Kibbutz Kinneret. The factory manufactures products using the Rotational Molding and Injection Molding methods. The factory makes a broad range of products: Control manholes for sewage, drainage and communication; sewage separation and settling tank systems for sewage, oils and fuels, spill containment pallets, drinking water and chemicals, New Jersey barriers, various parts for amusement parks and special products manufactured to customer requirements. The factory's infrastructure products synergize with products manufactured at Huliot, thereby diversifying Huliot's family of customer products. Hofit's products are sold in Israel and in Europe. Some of them are certified for the Israeli Standard Seal and for European standards as required in each country where they are sold. The Company is certified for the ISO9001:2015 standard.

History
Huliot was established in Kibbutz Sde Nehemia in 1947 after its founders were introduced to a revolutionary plastic – polymethyl-methacrylate (PMMA), also known as Perspex®. This material was used to make the canopies in German fighter planes. It was flexible and malleable through heating and pressing.
European knowhow was purchased from the British company ICI for the newly-established factory. Huliot started out as the first factory in Israel making plastic utensils. It was one of the most outstanding industries in the Kibbutzim sector.
In the early 1950s, due to high labor costs, the factory added Injection technology as a method of production and purchased injection machines and molds. In the 1960s the factory moved to its current location in Kibbutz Sde Nehemia, where the first production facilities and offices were built. As the factory grew in the 1960s, a new production line for drawers, purchased from Switzerland, was introduced. This line went on to form the basis for the technical and office storage business, which were both developed in the 1980s into separate, distinct product lines.
In the 1960s, a decision was made to open another production line for plastic products and the factory began manufacturing pipes and fittings for use in plumbing and wastewater, sewage and rainwater management. To manufacture PVC pipes, a relatively new technology was introduced – Extrusion.

Our uncompromising insistence on our values of reliability and quality yielded considerable business success, which led to expansion of the product range and the solutions offered for the plumbing sector with emphasis on close contacts with the users – plumbers, infrastructure contractors and planners – continually attentive to their needs. By the 1980s, Huliot emerged as the leading Israeli brand in the plumbing industry. Users perceive Huliot products as being the leaders in reliability and quality. Nowadays Huliot is a leader in the production and marketing of water delivery systems, drain pipes for buildings and infrastructure.

Corporate Vision
Huliot, through its dedication to excellence, will continue to lead the flow products market in water supply, drainage, wastewater and
sewage products for the construction industry in Israel and will seek to expand its leadership to other selected export markets.
Huliot will excel in the development and production of innovative solutions, creating added value for its customers.
Huliot will develop long-term relationships with its customers on the basis of outstanding reliability, trust and the highest quality service.
Huliot will create a reliable, stable and family-like framework for all its employees to empower them and to encourage them to be involved, committed and diligent in their work.
Huliot will be managed to create growth and profitability, with responsibility for the finances and the future of its employees and its owners.
Huliot will be involved in the communities within which it operates and will contribute to their well-being.
Huliot will act to protect the physical environment and to raise awareness about environmental protection.

Quality Assurance

Throughout Huliot's existence, the company has maintained a top-tier quality system. The quality of the products and the company's quality management have been one of the main reasons for Huliot's success over the years. Huliot's quality system currently operates under a strict "umbrella" of standard seals and product standard compliance – ISO45001:2018, ISO14001:2015 and ISO9001:2015.
The company believes in continual improvement through assimilation of new, advanced manufacturing and testing processes. Huliot's products are manufactured in accordance with the requirements in the prevailing standards in Israel and according to international standards.
To carry out the tests required for the various standards, the Huliot quality system maintains test laboratories of the highest standard. These laboratories are equipped with the test equipment required to address the variety of products manufactured by Huliot. The quality system is audited by the Standards Institute of Israel (SII), the Spanish Association for Standardization and Certification (AENOR), Germany's Deutsches Institut für Bautechnik (DIBT) and the SKZ laboratories, the Danish Standards Institute (DTI), the Australian Building Codes Board's WaterMark, and others. Huliot believes in complete transparency with its customers regarding its quality audits and works for continual improvement.

Huliot Protects the Environment
Huliot has placed social engagement and environmental protection at the top of its core values. Huliot contributes toward, and is engaged, in the communities within which it operates by promoting the issues related to environmental protection and raising environmental awareness in its factories in Israel and worldwide.
The company is active in this field – for example: Lectures and tours for students from various academic institutions, collaboration and planning of regional activities together with the Upper Galilee Regional Council. Huliot works to promote environmental awareness through educating the younger generation.
Huliot has set up a waste recycling and separation system, which continually monitors the recycling activity, assisting in continual improvement on these issues. As of 2015, Huliot has reduced the amounts of waste it sends to landfills by approximately 90%. The company shares the knowledge it has acquired on these issues, provides training, tours and collaborations on environmental matters for stakeholders.
The company is the proud bearer of four Green Labels for four different systems: UltraSilent™, UltraBeton™, UltraSWG™, piping and fittings in the gray water industry: SmartLock™ and Tavrig+. Products bearing the Green Label reduce the use of hazardous materials, improve the energy efficiency and reduce environmental degradation.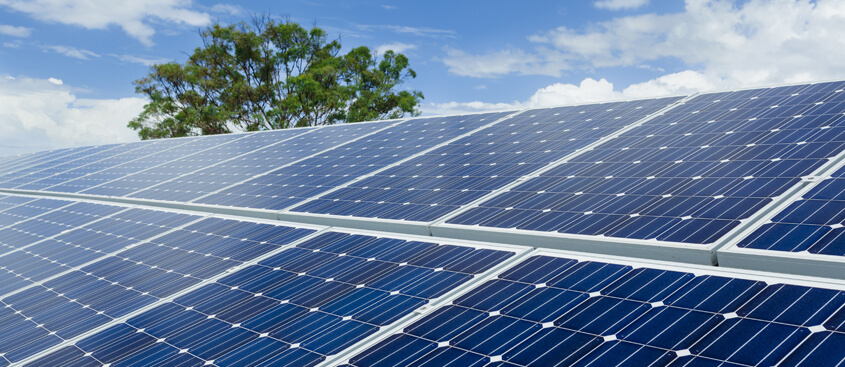 Community involvement
Huliot will contribute and be involved in the surrounding communities
For years now, Huliot has championed the value of giving and has adopted various projects within the community. Huliot has made its contributions in various ways, through connecting and involving the employees in theory and in practice.
Huliot employs special-needs employees and has adopted two organizations located in Kiryat Shemona:
Renanim School: a special education school for elementary school-age children through to age 21.
Revadim Hostel: a residence providing lodging, leisure and occupation for mentally and developmentally-challenged adults.
An annual work plan has been built with these organizations. The plan gets updated every year. The plan combines various activities throughout the year.
In addition, together with Joint Israel, the Adler Institute and the Zionism 2000 NGO, Huliot set up a first-of-its-kind group – a leadership group advocating rights for employees with disabilities in society. The members of the group have been equipped with tools for cultivating influence and leadership. Each participant has taken ownership of a project for advancing the issue within the work circles and their friends and family circles. Huliot donates products to various organizations and non-profits throughout the year. Our work has been fruitful and the sense of satisfaction inherent to the giving is wonderful. Here's hoping we will always remain on the giving end.